Okeechobee's Herbert Hoover Dam

A NORTH AMERICA FIRST
CANNELTON HYDRO, KY
DEEP CUTOFF WALL INSTALLED BY HYDRO-MILL AND SELF-HARDENING SLURRY
The American Municipal Power –Ohio (PAM-O) utility company has embarked in a series of hydroelectric plants projects along the Ohio River from West Virginia to Illinois. These plants are sited adjacent to existing lock and dam schemes managed by the US Army Corps of Engineers. As a private entity, AMP-O has opted for a design built approach having the technical support of Chicago based MWH Engineers and Planners.
A joint venture of Kiewit and Traylor (KTC) was awarded the contact for the cofferdam construction and mass excavation for the subsequent contract for the construction of the plant proper. To assist in the design of the various aspects of the work, KTC engaged Mueser-Rutledge Engineers, New York City (MRCE). For the slurry design and supply of cutoff wall materials KTC used the services of Liquid Earth Support , Pelham NY.
The cofferdam footprint was two third on land and one third in the Ohio River. The on land portion being within the boundaries of a paper mill (Domtar) with waste water ponds at proximity. A total of 502,000 square feet were installed to a depth of 145 feet to bedrock. The joint-less barrier was installed as a continuous wet trench, the set of the slurry occurring behind the completed trenching operation.
Rigorous quality control lead to a very successful outcome with minimal residual seepage emanating from the bedrock.
Hydro-Mill/Clamshell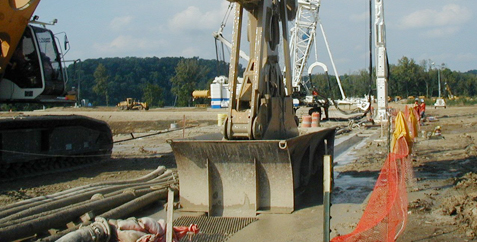 Cannelton Hydro-Mill Trencher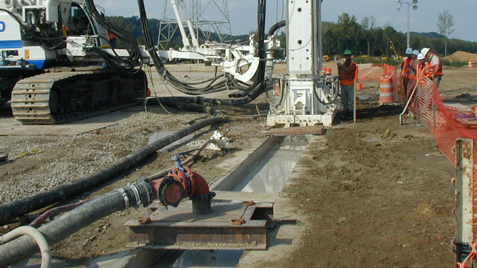 Continuous Trench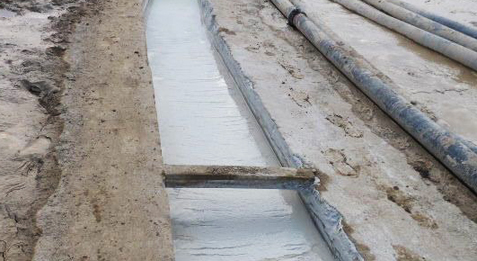 River Cofferdam Construction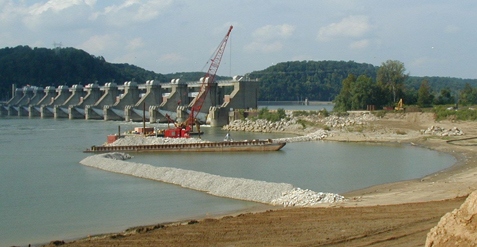 Cannelton S.H.S. Plant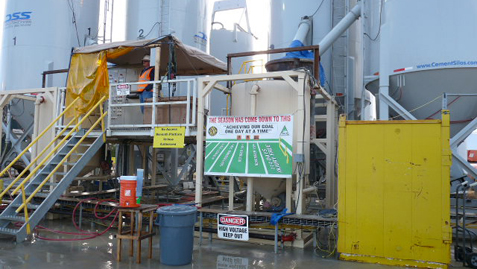 Derrick Solids Separation Plant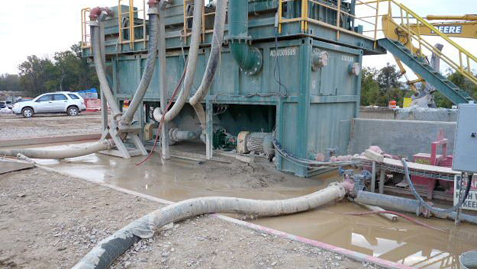 Scalper Hydro-Mill Return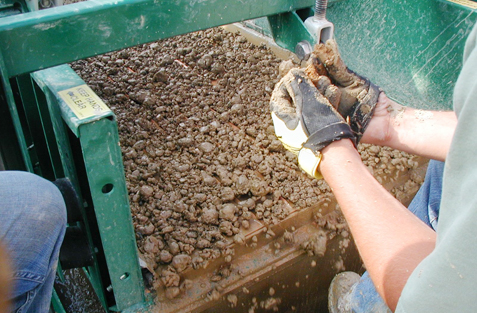 De-Silter Maximum Load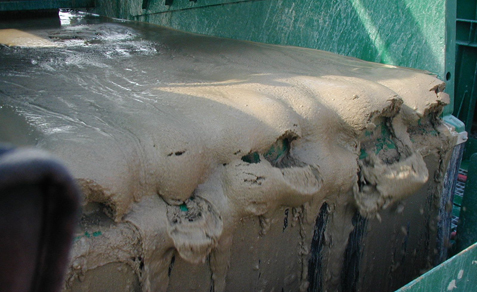 Aerial View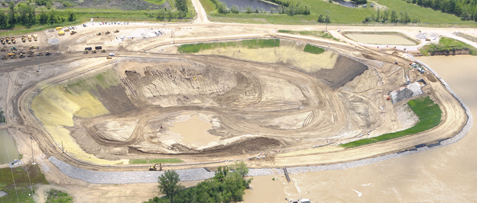 Back to top.